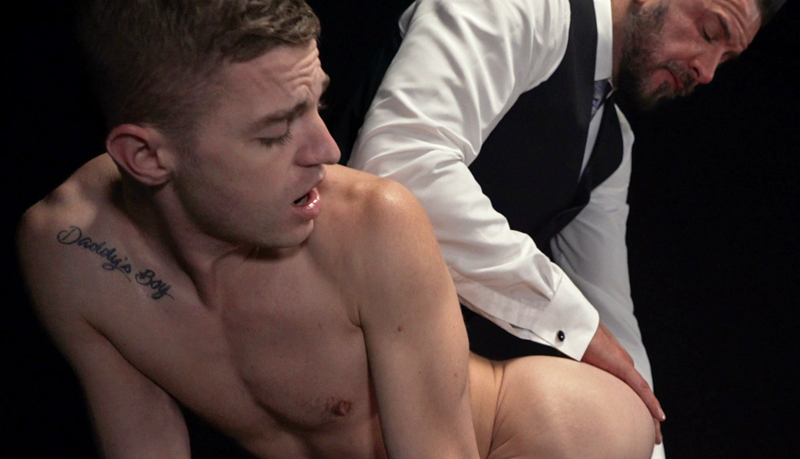 Tom Bentley with Dolf Dietrich
Dolf drills Tom in 'The Merchandise' from Boy For Sale.
Taking young Tom Bentley back to the merchandise room, Master Dolf Dietrich had to know what he was working with. Master Dietrich found his true potential as he began to strip him down. Dolf took Tom's genitals in his hands, tightening them as he watched him squirm. He was a beautiful, horny young man with a throbbing cock and the heart of a submissive.