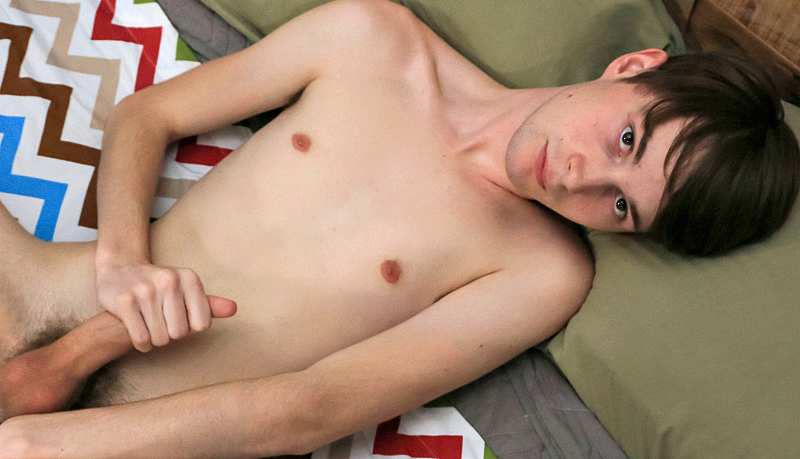 Bryce Christiansen beats off
Bryce jerks off in 'Evening Twinky Toy Play' from BoyCrush.
Bryce Christiansen has a dozen fuckscenes at BoyCrush/BareTwinks but here's a newly issued solo session. As his fingers play at his hole, his need for something more filling takes over. The big blue dildo will do the trick, quickly coated in lube and being stuffed in.
BareTwinks model page: Bryce Christiansen
Click to get the animated GIF below