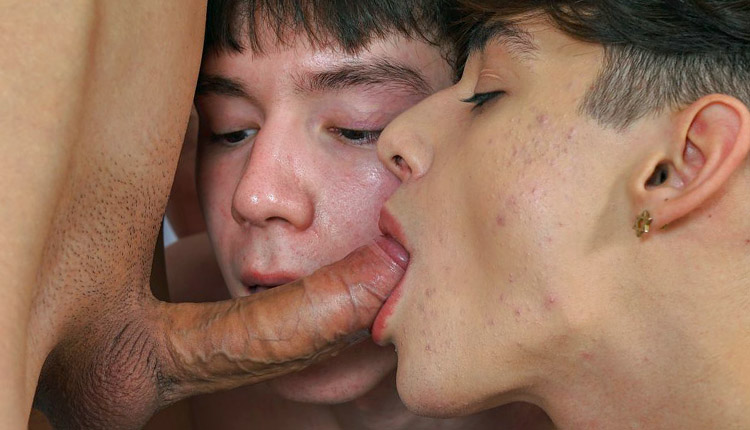 Adam Keller, Karol Gajda & Tony Keit
Tony and Karol both bottom in 'Roshamboys' from BoyFun.
It starts as a stripping game, but soon Karol Gajda is the only one still in his briefs, with a stiff cock in each hand and in the middle of an oral feast. Tony then laps at Karol's little hole and the fucking begins. Karol impales his pucker on Adam's wet meat, and Tony can't wait to take a turn too. He's soon sandwiched between his friends, with Adam's length pumping his ass while his erection invades Karol's pucker.