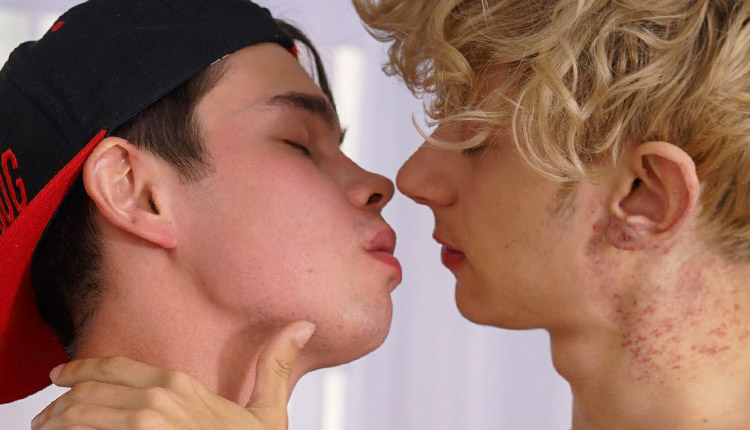 Alan Stark screws Elio Pjatteryd
Alan tops Elio in 'Strip Chess' from BoyFun.
Alan Stark and Elio Pjatteryd are playing 'strip chess' and as soon as Elio has his cock out the game is over. With a suck of Alan's dripping cock and a little spit for Elio's pucker, the blond boy takes that bareback dick deep in his ass. After taking a minute to enjoy the taste of Elio's banana cock, Alan drives his own prong back into the boy's hole for a second round.