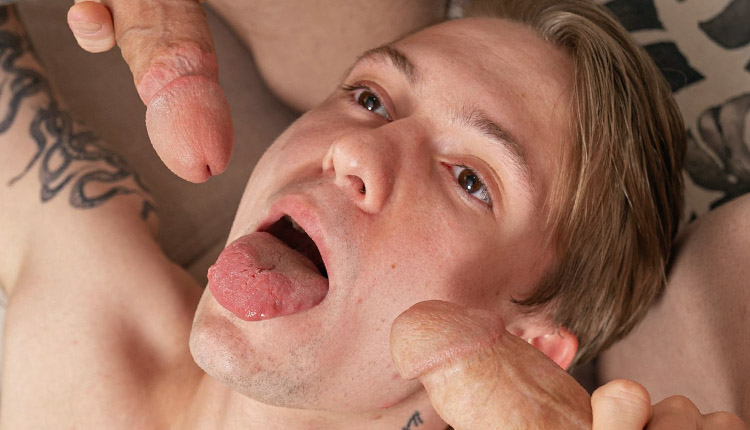 Alpan Stone, Rimi Morty & Max Gen
Three boys bottom in 'Hardcore Gamers' from BoyFun.
Alpan Stone and Rimi Morty are dedicated gamers, but Max Gen knows how to get their attention. With Alpan's cock being slurped, he's forced to pause his game, and Rimi quickly follows. They feeding Max both dicks, then slide their joysticks into his mouth and ass. Alpan slips his hole down on Rimi's rod and enjoys a ride until Rimi lays back for Max to ram his dong in deep. There's no boss fight for these boys, but a fuck-tower threesome is a suitable finale for their adventure.