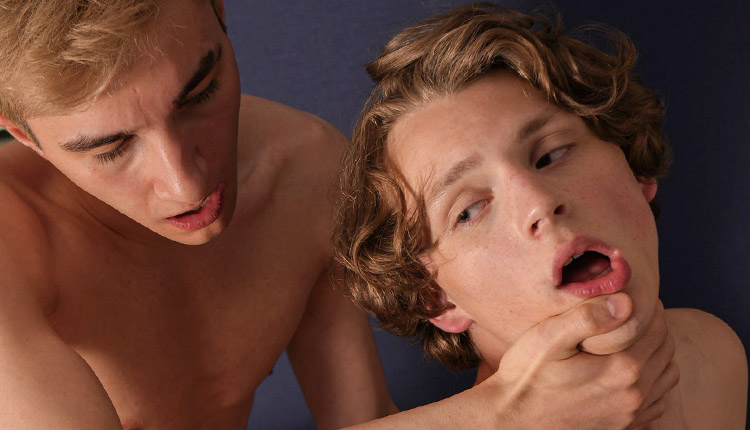 Alpan Stone & Tom Heart flip-fuck
Tom tops Alpan and vice-versa in 'Ready Russian Twinks' from BoyFun.
Alpan Stone arrives in nothing but a towel, and Tom Heart is eager for a look at the young muscle hidden under that towel. Tom sucks his pal before his own penis is produced for Alpan to enjoy. Eager for more, Alpan parts Tom's cheeks and pumps his buddy from behind before he takes a turn on Tom's rod. Round three finds Tom on his back and Alpan buggering his boy to make him gush over his stomach.