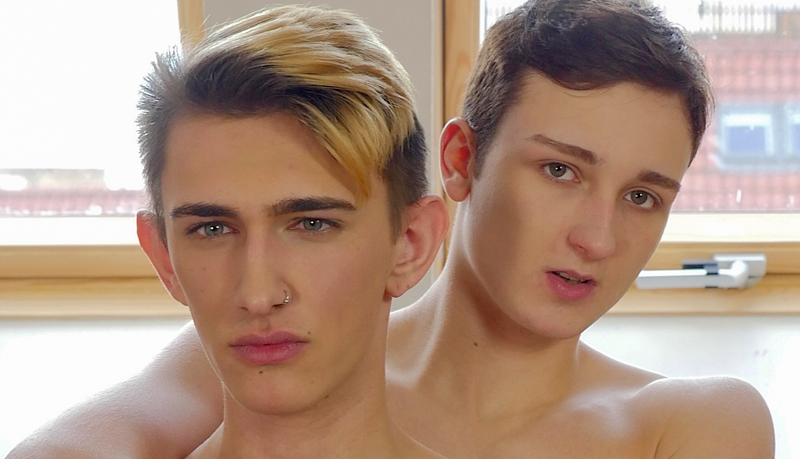 Andy Ford fucks Maksym King
Andy rides Maksym in 'Sucker for a Fucking' from BoyFun.
Maskym King is reading on the couch as Andy Ford tongues a lollipop. Within moments the friends' sensual play becomes more insistent when Andy's cock is revealed. Maksym gets to work, sucking and slurping, but Andy is soon hungry for a taste. After a little thumbing of Maksym's butthole, Andy pushes his way inside. The two hump their way over the finish line, filling their mouths with the pumping rewards of their efforts.