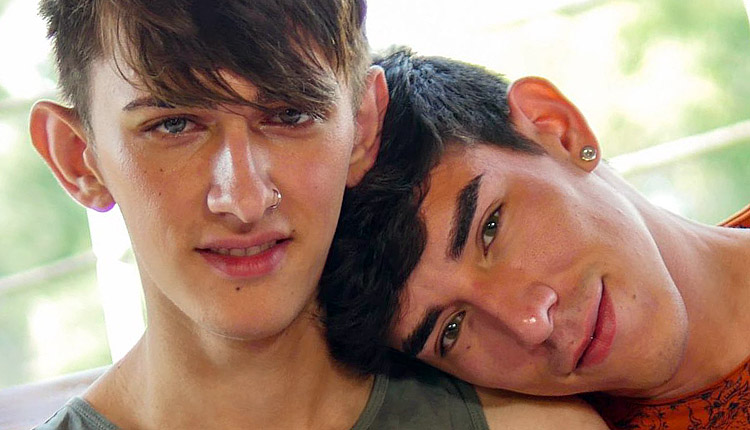 Andy Ford fucks Roman Capellini
Andy rams Roman's rump in 'The Captain's Log' from BoyFun.
Roman Capellini is at the river with Andy Ford, and they head off for more privacy on the boat. Their schlongs slip between lips in a session of foreplay before Roman flips his legs back to present his pucker. Andy is quick to start lapping, preparing it for his cock. He gives Roman a bareback ride and fucks the boy from behind and on his back until the fruits of their romp are ready to gush.