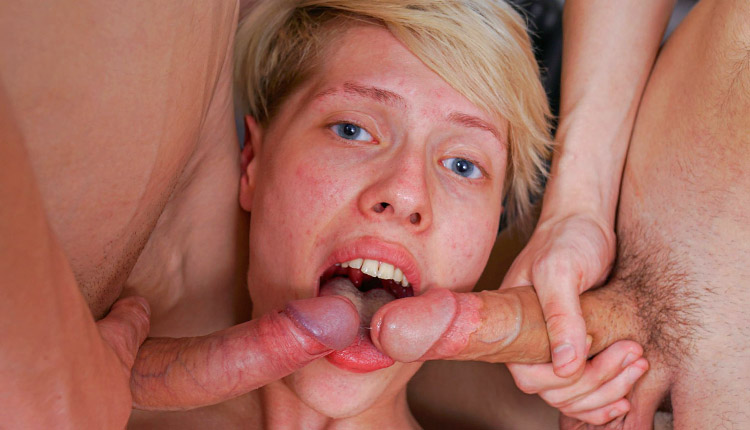 Angel Abell, Rimi Morty & Milo Zayd
Three boys bonk in 'Hot Russian Threesome' from BoyFun.
Milo Zayd and Rimi Morty are enjoying a walk by the river and meet blond twink Angel Abell. They go back to a bedroom for a feast of cocksucking before a little hole-licking leads to the inevitable romp. Angel is quickly in the middle, his ass stuffed and his mouth working each of his friends in turn, leading to a tower of cock-riding with Milo taking the pinnacle. With a quick flip Angel buggers the boy from behind and Rimi takes his shot, plunging deep until spurting the first load and his two buddies add their own juicy squirts.