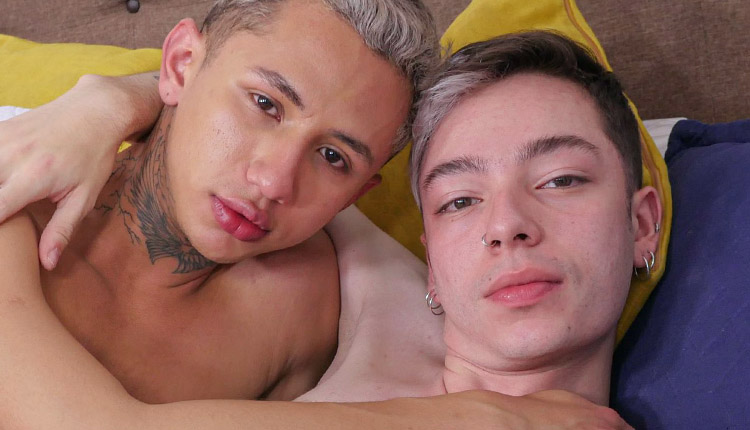 Archi Gold nails Niko Miller
Archi's on top in 'I Wanna Fuck Niko' from BoyFun.
Niko Miller and Archi Gold enjoy a stroll through the old town, then head to the bedroom to get down and dirty. The two share a feast of boner swapping before Archi's cock pumps into Niko's hole, deep and fast, in a thrusting fuck that takes them to every position. Niko rides his buddy and finishes with hot semen splashing all over his cute face.