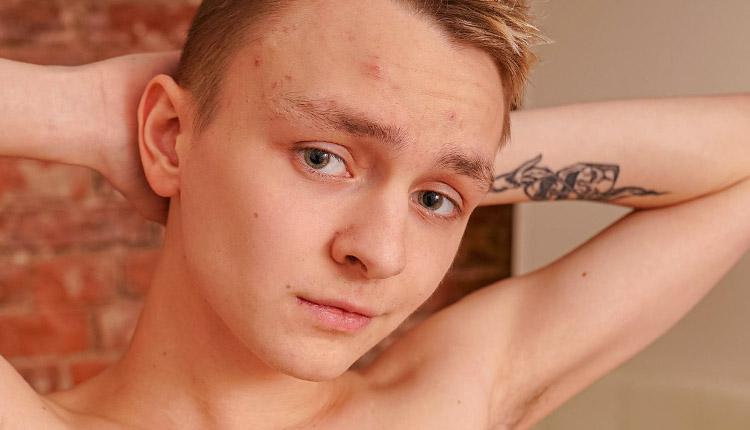 Artik Dunn debut solo
Artik strips and jacks in his first BoyFun appearance.
Artik Dunn starts his little strip tease, roaming over his smooth frame, then laying on the bed to grope his swollen mound. He reveals his butt before slipping his briefs off and getting to grips with his penis and balls. His cock is rigid, pumped in his hands, his foreskin slipping over the damp tip as the pleasure starts to swell until he makes a hot milky mess. For more Artik, see his BoyFun model page.