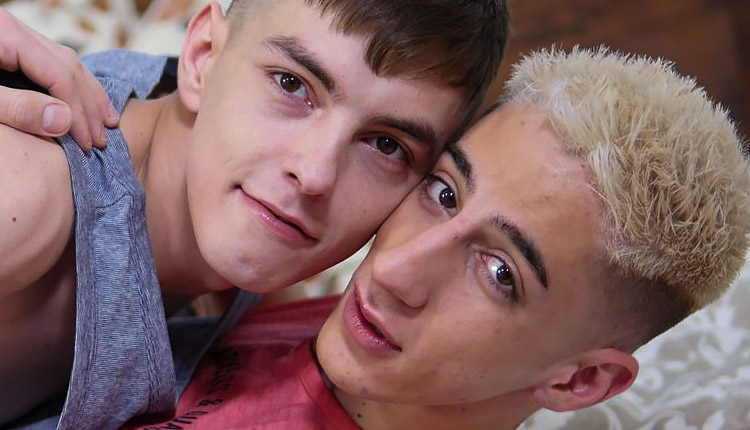 Beno Eker drills Denis Nowak
Beno bangs Denis in 'Visit From A Voyeur' from BoyFun.
Beno Eker is on his bed groping his cock when Denis Nowak stops outside his window to enjoy a sneaky peek. Within moments Denis is on the bed and tasting the revealed cock. Beno's pucker then takes a licking but it's his dick that's about to slide in deep, buggering Denis from behind before letting him ride Beno's inches. With Denis on his back, the final thrusts send semen splashing from his tip.