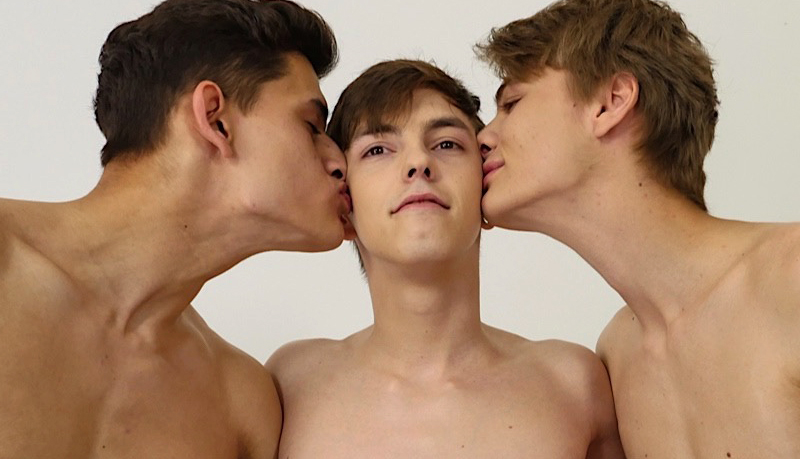 Beno Eker & Luke Geer fuck Kieran Karlsson
Kieran's tag-teamed by Beno and Luke in 'Tatted Trio' from BoyFun.
Luke Greer and Beno Ecker are making out and Kieran Karlsson arrives. A feast of dick sucking has all three worked up for what they crave. Kieran positions himself to be shared, with Beno easing his naked inches between his cheeks while Luke continues to feed him. Our bottom boy is only getting started, when it's time to give Luke a turn he's on his knees and buggered from behind. Finally switching back for another spit-roasting, Kieran is ready to take a messy ending.