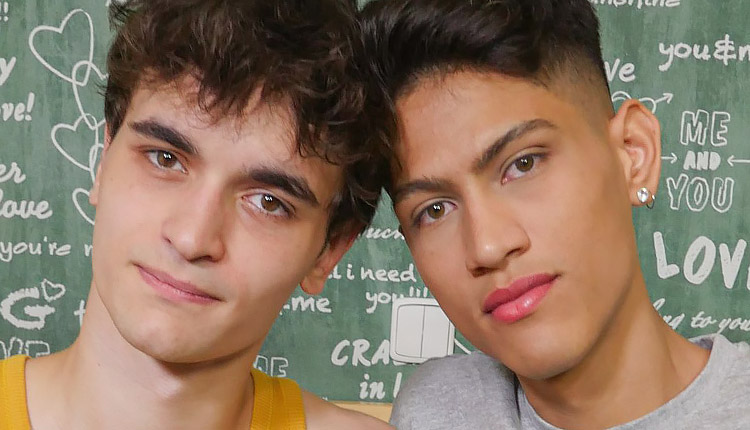 Bert Kuna tops Tonni Veroncini
Bert bangs Tonni in 'Horny Bedmates' from BoyFun.
Bert Kuna and Tonni Veroncini check in at a hotel and quickly get to it. Tonni works his way down to suck some dong, and Bert returns the favor before flipping Tonni around and giving his ass some licks. Bert gives Tonni a fucking from behind before the boy takes a ride on Bert's pole, then a final spooning has Bert pulling out to pump cum over his friend's chest as Tonni gushes his own milky mess.