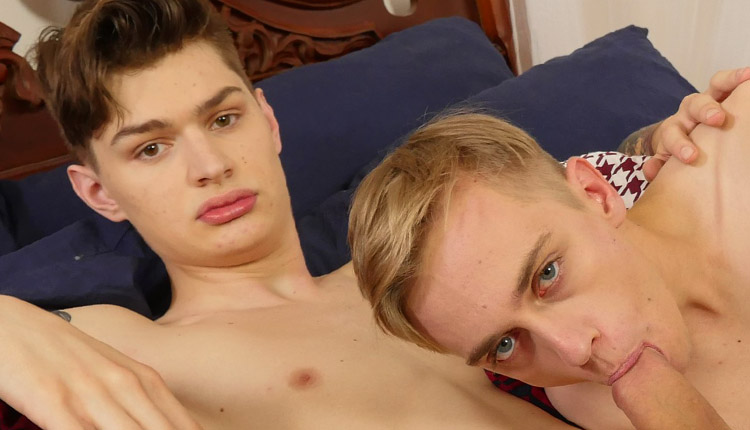 Curtis Cameron drills Lukas Dails
Curtis tops Lukas in 'Sleeping Booty' from BoyFun.
Curtis Cameron finds Lukas Dails' little ass exposed, and within moments of his ass being licked he's wide awake and enjoying some sucking, a treat he's happy to return. With Lukas' butt up at the edge of the bed, Curtis is soon packing his prick into his friend's snug hole. Lukas takes control, impaling his rump on his friend's manhood. Curtis humps his friend with skill, making him splash milky cream while he pumps his own juicy goo into Lukas' face.