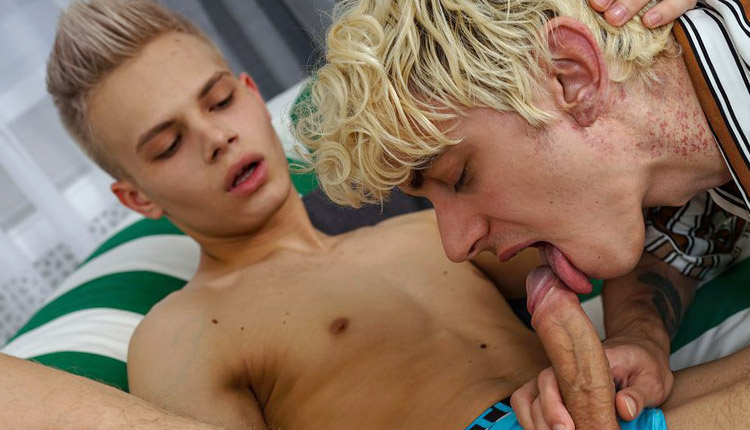 Daniel Star & Elio Pjatteryd flip
Daniel drills Elio and vice-versa in 'Dildo and Dick' from BoyFun.
Daniel Star is laying on the couch, easing a toy in his pucker, when shaggy haired Elio Pjatteryd arrives and is soon sucking Daniel's cock. Elio gets his own dong slurped before giving young Daniel the real thing to replace the toy. Daniel takes a fucking on his back but soon puts his own boner to good use in Elio's snug hole, buggering the boy from behind before they switch again to reach a creamy conclusion.