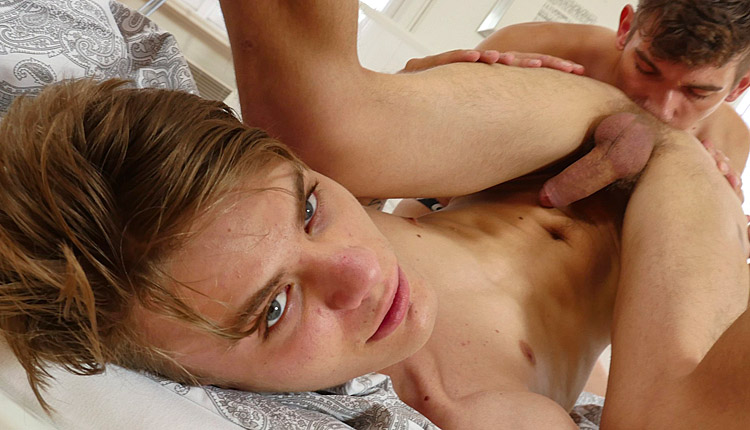 Dennis Skala screws Kieran Karlsson
Dennis drills Kieran in 'Stretch Me, Roomie!' from BoyFun.
Dennis Skala has some stretches to perform and he's soon got the lustful attentions of blond Kieran Karlsson. Dennis is big enough to spank the boy for perving on him, but he's more interested in boy's hard cock. Soon Kieran is exploring his friend's body, discovering a delicious dick to enjoy. Dennis returns the favor, gobbling the tasty prick his pal produces. He gives Kieran a tonguing and fills him up, pumping his rod into Kieran, giving him a ride on his meat and fucking him from behind.