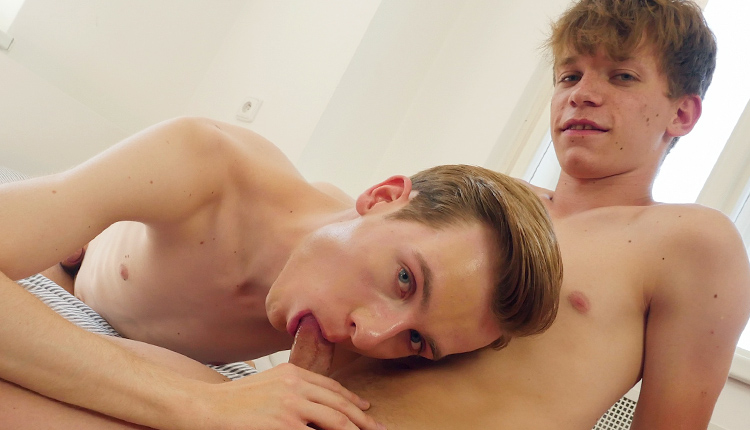 Dimitry Adamkov jams Jacob Dolce
It's la dolce culo for Dimitry in 'The Bookboy Bares All' from BoyFun.
Jacob enjoys reading under the shade of a tree, but he's not going to turn down the offer when Dimitry invites him home. Dimitry gets his guest on the floor and greedily gobbles the cock, then turns to licking Jacob's pucker before cramming his shaft in, first on his back and then kneeling for a deeper thrusting. When Jacob takes control, his fit young body up and down on Dimitry's raw cock, his own is twitching for release.