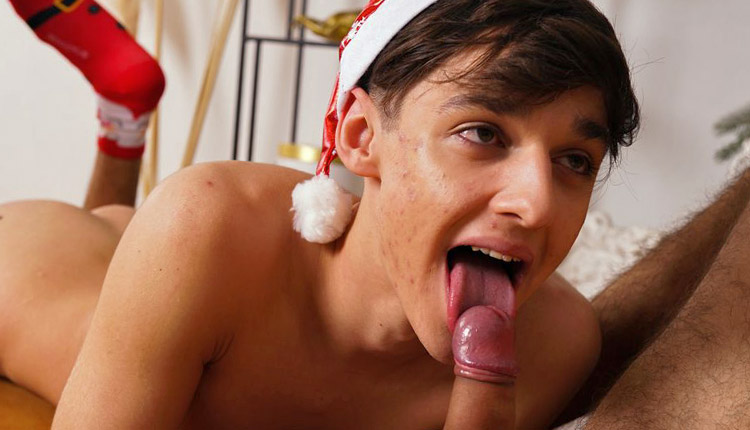 Elio Pjatteryd & Tony Keit swap sucks
Tony and Elio take turns slurping in 'Xmas Surprise Blowjob' from BoyFun.
It's a very special Christmas morning for Elio Pjatteryd and Tony Keit. The two look adorable in their Chrismas socks, but even more delicious when their candy canes are out for slurping. Their uncut shafts are soon glistening with pecum and spit, and after a little pause for some hole-rubbing, their need to cum takes over completely.