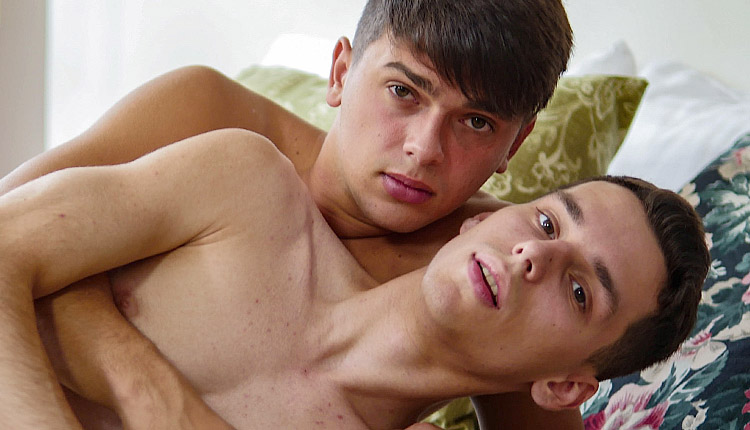 Finn Harper & Darin Boswell flip-fuck
Darin drills Finn and vice-versa in 'Finn Wants to Flip Fuck' from BoyFun.
The sight of Finn Harper's plump rump has Darin Boswell hooked and he can't wait to ease his penis between those cheeks. Soon both boys are trading blow jobs, then Finn turns his attention to his lover's little hole, fingering and lubing him up. Darin takes it with ease, joyously riding Finn's cock until it comes time for Finn's hole to be punctured. Finn takes his turn to top again but finishes with Darin's dick back inside his freshly fucked hole.