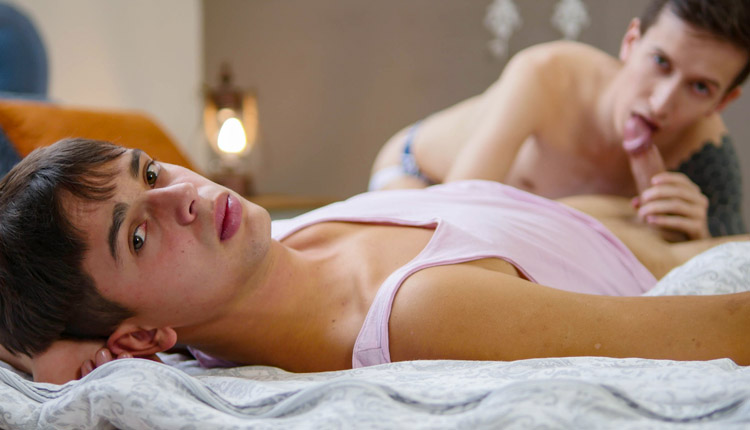 Finn Harper humps Gregor Gilead
Finn fucks Gregor in 'Payment Dicklined' from BoyFun.
Pizza delivery boy Finn Harper has arrived to satisfy Gregor Gilead's hunger. Gregor makes his move and with Finn's cock presented, he sucks on the generous feast until his own salami is revealed. With Finn's tongue lapping the twitching pucker he gets his customer ready for the meaty injection, sliding in deep and raw. Finally, Finn delivers a mess of milky cream over Gregor's face.