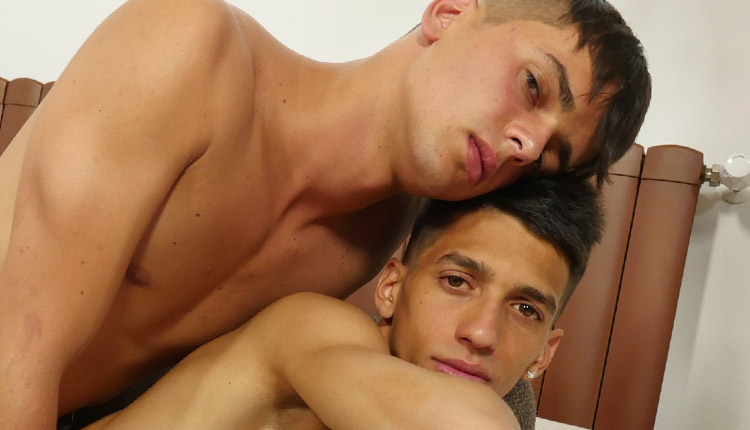 Finn Harper humps Joseph Holland
Finn fucks Joseph in 'Cuddle Fuck' from BoyFun.
Finn Harper and Joseph Holland are relaxing on the couch, and Finn soon sucks Joseph's juicy dong. The sucking gets repaid, and while their skills are equally matched in oral pleasure, Finn is more talented when it comes to filling a tight hole. After a taste of Joseph's twitching pucker, he eases his bareback boner between the boy's cheeks, fucking him from behind. Then Joseph rides his pal, but it's the deeper thrusting when Finn has his buddy on his back that takes them both to the limit.