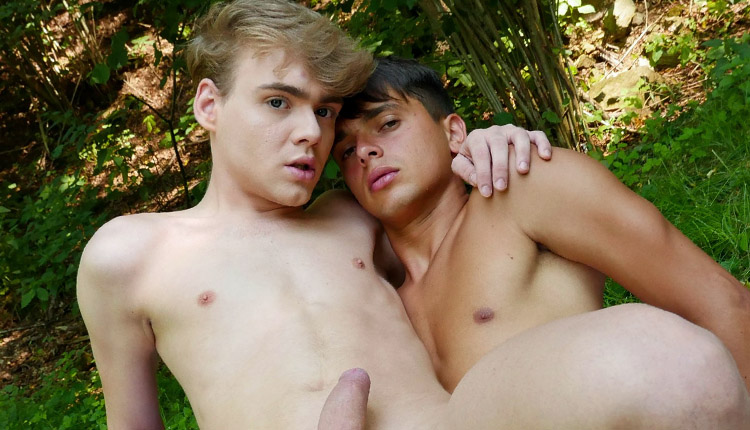 Finn Harper humps Lucian Fair
Finn fucks Lucian in 'Going Down By The River' from BoyFun.
Finn Harper is trying to convince Lucian Fair to join him in the river but the boy heads to a blanket on the grass instead. Finn joins him and Lucian is quick to get his lips around the dick of his pal. Finn returns the favor, then presents his cock for Lucian to slide down on. The thrusting pumps from behind and the deeper fucking with the boy on his back brings their climax closer, and Lucian spews a mess of cream before Finn showers the boy's face with his own load.