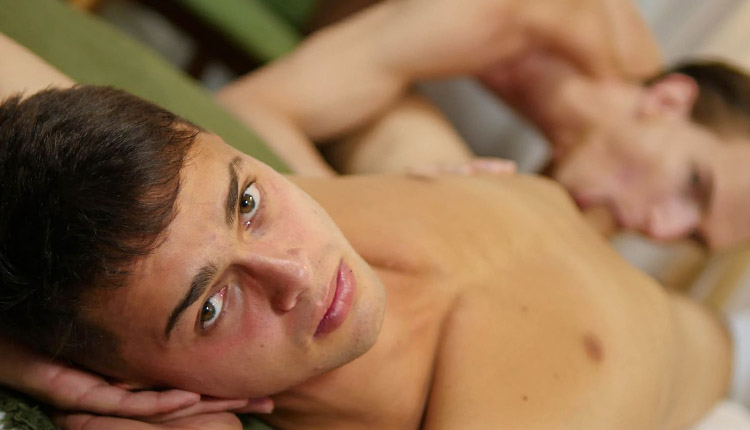 Finn Harper humps Olek O'Neight
Finn tops Olek in 'Hot Bothered Bros' from BoyFun.
Olek O'Neight is looking at porn and groping his package. Finn Harper can't help but notice, releasing his meat from his pants, and soon Olek's mouth is on the shaft. Finn returns the favor, then dips his naked cock into Olek's offered pucker. Olek gets fucked from behind, then rides his bro before finishing on his back, with Finn pushing them both to a cum-spewing climax.