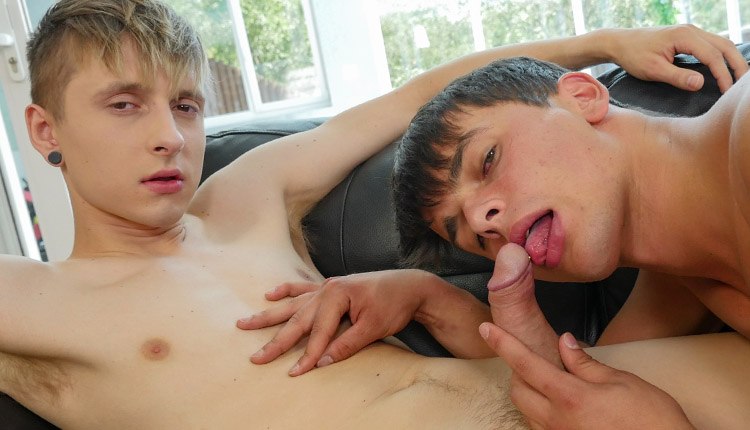 Finn Harper humps Peter Polloc
Finn fucks Peter in 'Splash Zone' from BoyFun.
Finn Harper is barely in the pool before he's locked lips with Peter Polloc and the two head to the shower, where Peter starts slurping Finn's cock. They head to the couch for more comfort, and Finn gobbles on Peter's pink boner. Then Finn takes aim at his buddy's hole, first for fingering but soon for his erection to ease deep inside. Finn fucks in every position he can, but when Peter takes control to ride that length he can't hold himself back for long, splashing his milky cream.