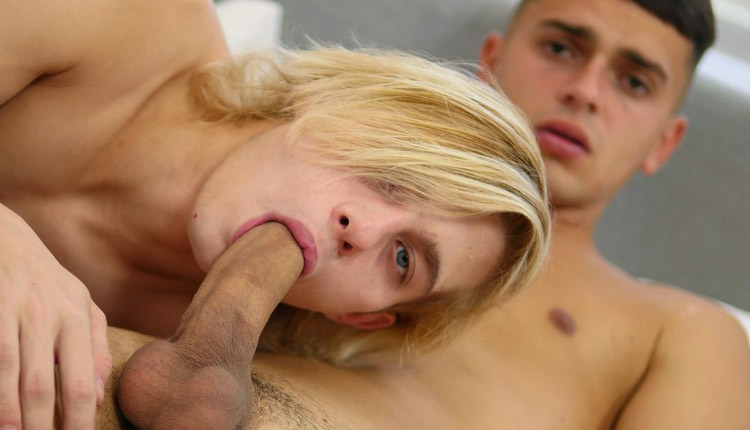 Finn Harper pokes Kyle Polaski
Finn tops Kyle in 'Offer Me Your Ass' from BoyFun.
Finn Harper is relaxing and wanking with Kyle Polaski standing in the doorway, enjoying the display. Kyle rushes in and gorges on the cock, then Finn gets a taste of Kyle's erection. After a little fingering of his buddy's pucker, Finn slides his warm inches in for a spooning fuck, then Kyle takes control and rides his friend. It's the deeper thrusts Finn delivers with the twink on his back that has Kyle splashing cream.