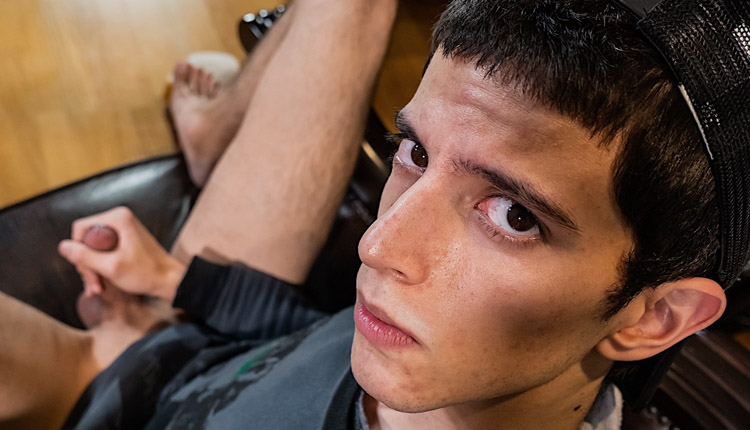 Gavin Becerra strokes
Gavin strokes his poker in 'Becerra Be Cummin" from BoyFun.
Slim young new arrival Gavin Becerra is a confident boy, and after getting home he has one priority: getting his cock out and having a good wanking time. He plays with his pucker, fingering his hole before getting totally naked and focusing on his task. He pumps his cock with determined rubs until the boy spurts his milky juice. For more Gavin, see his BoyFun model page.