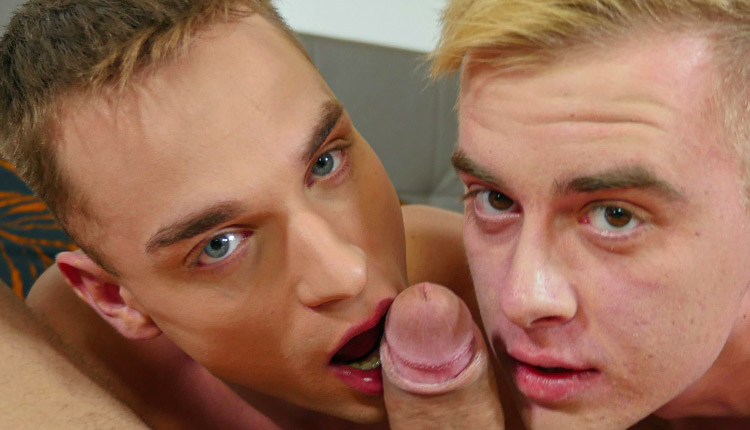 Hanry Onlyjapa tops Jamie Kelvin & Nico Vegas
Hanry screws two in 'Shower Spies' from BoyFun.
Hanry Onlyjapa catches Nico Vegas and Jamie Kelvin spying on him in the shower, and follows them to the bedroom. The two take turns to slurp Hanry's dong and he returns the favor, then licks both boy-holes before driving his cock inside each, taking a turn in both tunnels. Nico is the first to launch his milky goo while Hanry pounds him, but Jamie soon enjoys the same release with a cock in his hole.