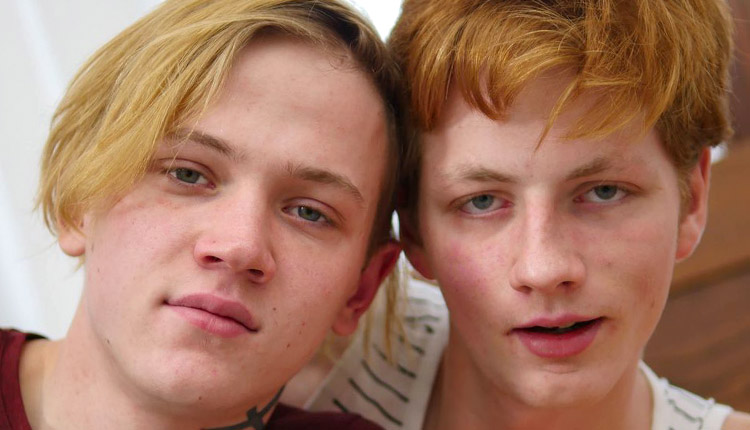 Harry Davis drills Jude Jensen
Harry hammers Jude in 'Shred My Ass' from BoyFun.
Skater boys Harry Davis and Jude Jensen head to the bedroom to make their own entertainment. Harry starts greedily sucking his blond pal, then his own gorgeous penis is out for Jude to gobble. Harry buries his face between Jude's smooth cheeks, then eases into the hole. Jude takes a ride, then gets on his back while Harry plunges into his warm chute until their youthful cum loads are splashed.