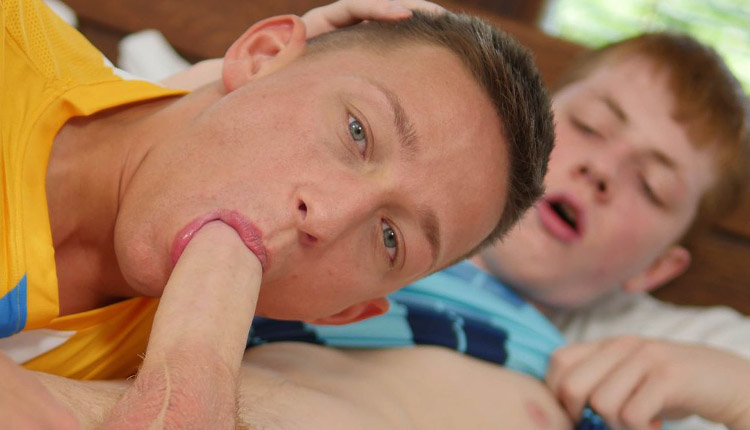 Harry Davis & Noah Bailey flip-fuck
Harry nails Noah and vice-versa in 'Flip Flop Friends' from BoyFun.
Harry Davis and Noah Bailey are home from practice and wasting no time before their hands are exploring their football shorts. Harry's cock, pale and pink, is soon between Noah's lips, but his own dick is soon out for the same. Harry licks out his teammate's hole before the tanned boy impales his pucker on his bare erection. Then Noah takes his friend from behind, thrusting deep, and finally Noah gets a second fucking.