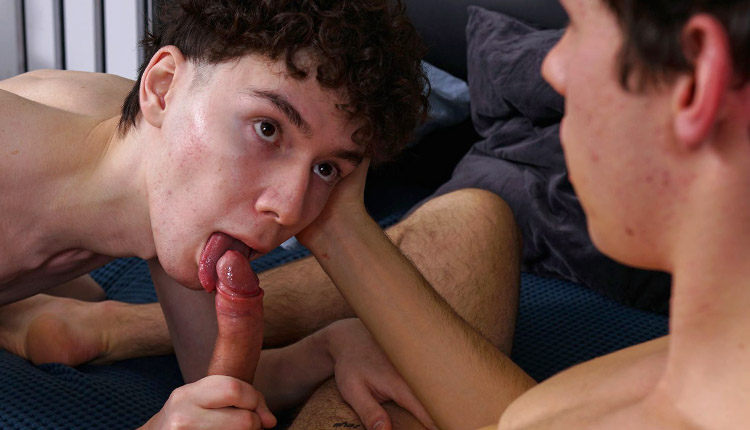 Henry Wilcox fucks Karol Gajda
Henry tops Karol in 'Stretch Me' from BoyFun.
Henry Wilcox and Karol Gajda get the fun started by performing splits in front of each other, before Henry's boner is revealed for young Karol to greedily suck. Then Karol presents his little pucker and Henry drives his length in deep, fucking Karol from behind before leaning back and letting the boy bounce on his dong. All that's left is for Henry to reward his bottom with a shower of spooge all over the boy's face.