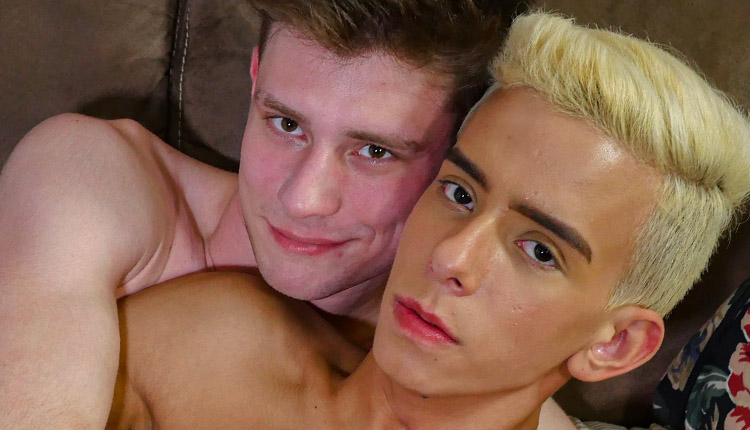 Jack Killian drills Rick Vilela
Jack packs Rick's rump in 'Backup Ass' from BoyFun.
Rick Vilela joins Jack Killian on the couch and Jack's delectable dick is soon getting some oral pleasure, which is quickly reciprocated. Jack fingers Rick's warm pucker, then eases his raw dong in deep and gets to work, fucking Rick from behind and spooning the twink until the final thrusting on his back has cum spewing in spectacular fashion.