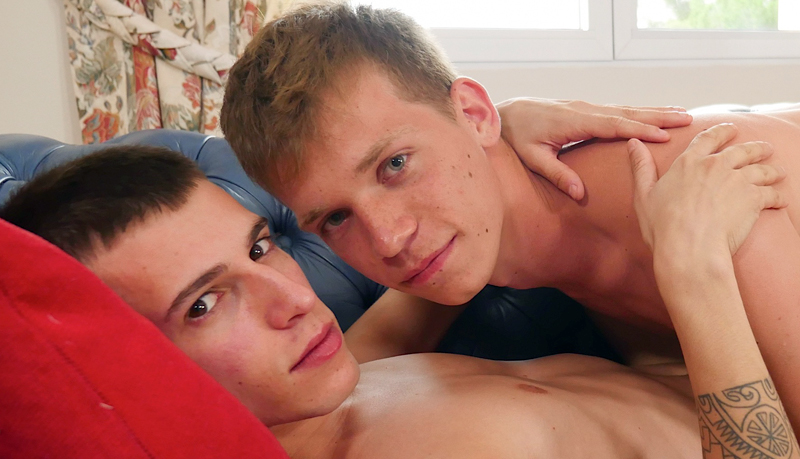 Jacob Dolce dicks Alec Loob
Jacob jabs Alec in 'Spanish Adventures: Loob'd Up' from BoyFun.
As Jacob Dolce and Alec Loob slurp those rigid cocks, Alec misdirects us with his tongue, probing Jacob's cheeks. It turns out he's the one who needs a deep thrusting, and that's precisely what he gets as Jacob slides his naked uncut meat between the mounds of flesh. Impaling his pucker on Jacob's tool seems to make Alec harder still, his length bouncing with pleasure while he slides on the young erection.