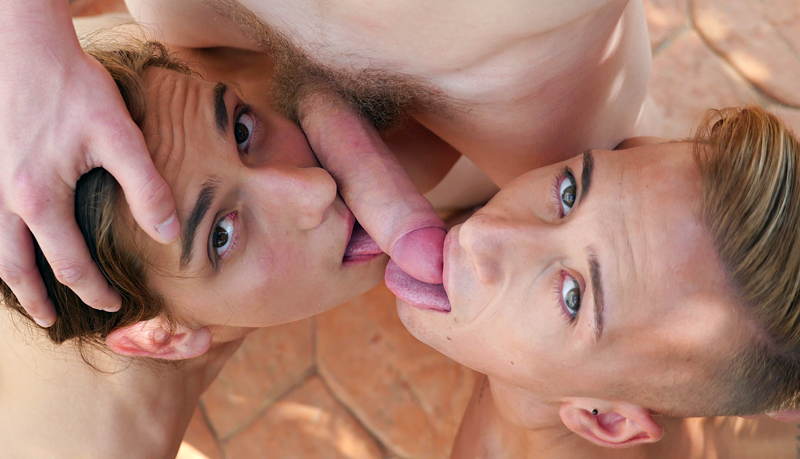 Jake Olsen & David Sky fuck Alex Faux
Alex's ass takes two in 'Pool Noodles' from BoyFun.
Alex Faux starts sucking Jake Olsen and David Sky, the boys taking turns to feed him their boners. Alex is soon craving naked inches inside him, a pleasure David is soon providing before Alex slides his little hole down on both their dicks at once in a DP ride.