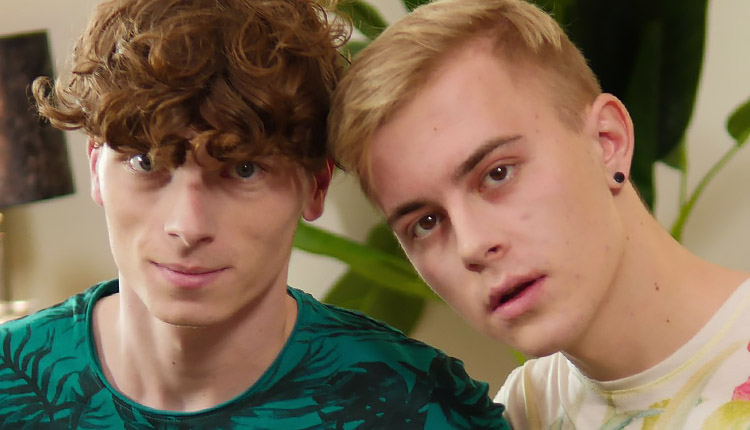 Jamie Kelvin fucks Joey McKenzie
Jamie's on top in 'I Wanna Fuck Joey' from BoyFun.
Jamie Kelvin arrives to rouse Joey McKenzie from his snooze, and in a flash the two are shirtless and their pants are coming off. Joey slides his lips down on Jamie's erection, then Jamie gets a taste of his friend. He turns Joey around the give that pucker some licking, then pumps him from behind before offering the boy a ride on his dick and finishing up with Joey on his back.