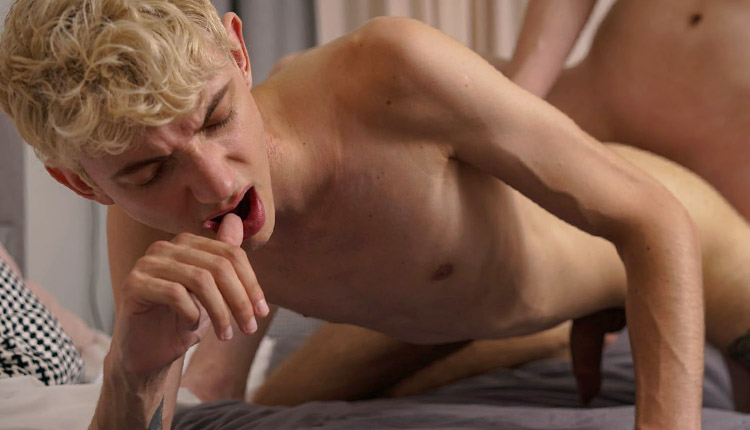 Jared Cloud screws Elio Pjatteryd
Jared tops Elio in 'Life Jack It' from BoyFun.
After a day on the water, Jared Cloud and Elio Pjatteryd get back to the bedroom, where Elio slurps on the delicious cock his pal presents. When Elio's little ass is exposed, Jared gropes his pal's cheaks and entices him into taking that raw rod. Elio takes it deep from behind and even deeper on his back, then a ride on Jared's erection gets them ready to pump their milky loads.