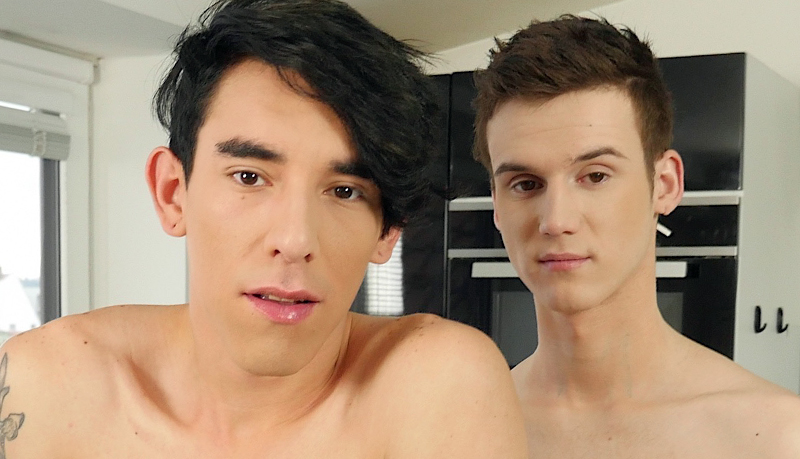 Kaleb Cross rams Roman Capellini
Roman gets a rumpfull in 'Straight Boy Stuffing' from BoyFun.
Kaleb Cross seems very eager to show Roman Capellini his morning wood and is soon loving the wanking and sucking. Then Kaleb takes his first taste and his tongue is soon heading to Roman's little hole. Kaleb's cock demands that ass and he slides in, filling Roman with his raw length, fucking the boy on the counter and then ramming him from behind before sitting and giving the twink the opportunity to ride his meat.