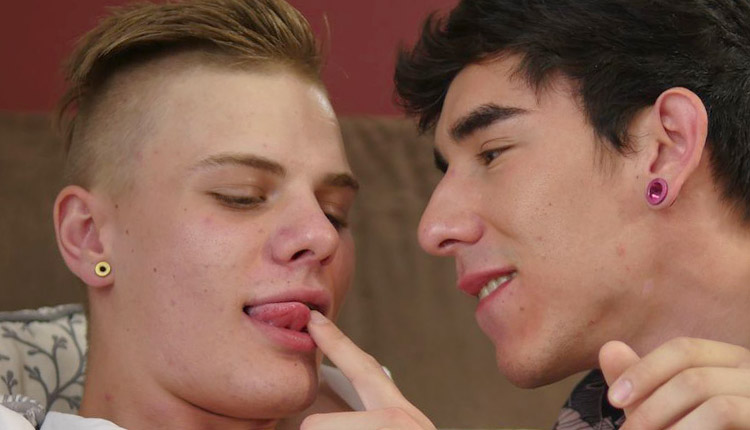 Kieran Karlsson fucks Roman Capellini
Kieran tops Roman in 'A Sticky Situation' from BoyFun.
Roman Capellini has something tasty to share with Kieran Karlsson. First, Roman slips Kieran's cock into his hungry mouth, then Kieran tastes his friend's tasty meat before he heads around to Roman's willing ass, his tongue slipping in to get him ready for his bareback cock. Roman takes it from behind before hopping up to straddle his buddy and ride. With Roman on his back, he spits his sticky mess in a leaping climax.