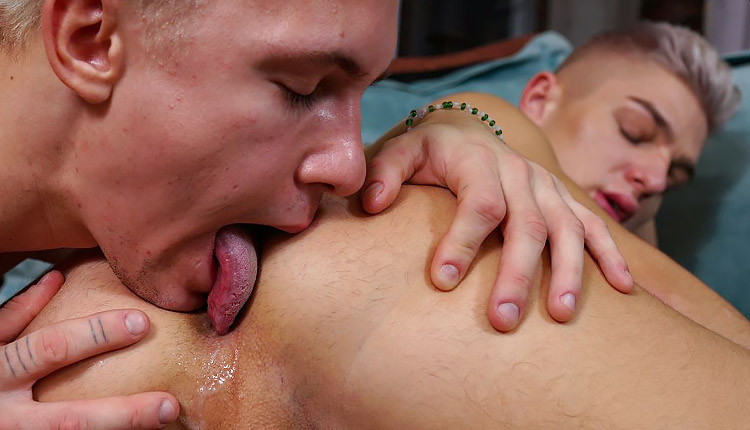 Max Gen & Alex Blade flip-fuck
Max tops Alex and vice-versa in 'Flip Flop Nut' from BoyFun.
Max Gen is enjoying a soak in the tub when Alex Blade's arrival makes his jackoff more exciting. Heading to the couch, Alex takes Max's penis in his mouth before Max returns the favor. Max gives Alex's hole some licks and slips his cock between those cheeks, fucking him from behind. Max then iimpales his pucker on his pal's penis and their flip-fuck switches back and forth, taking both boys to a gushing release.