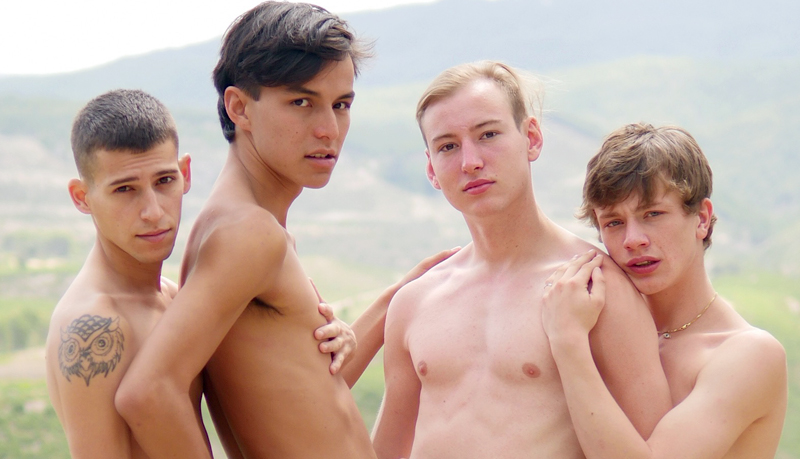 Maxxie Rivers & Alex Faux get fucked al fresco
Alec Loob and Casper Ivarsson top Maxxie and Alex in "Mountin' on the Mountains" from BoyFun.
Stopping at a spot overlooking the valley, Maxxie Rivers and Alex Faux can't keep their hands off Alec Loob and Casper Ivarsson. The two bottom boys are soon swapping partners and getting a taste of the other's dick. Making use of nearby trees, Maxxie and Alex brace themselves while Casper and Alec ease their naked rods between those cheeks, taking their turn in each of the boys. Then the boys take a ride, Maxxie riding Casper and Alex fucking himself on Alec's meat.