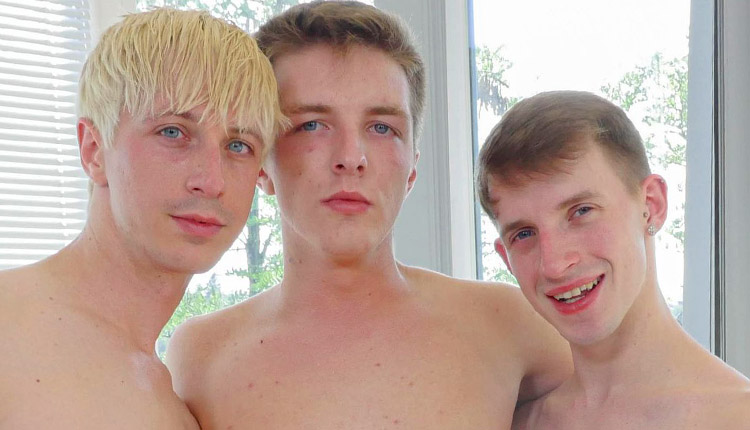 Mitch Schif, Taylor Mason & Tony Milak
Three boys circle-shag in 'Forest Fuckboys' from BoyFun.
Blond Mitch Schif and Taylor Mason start messing around in the woods when Tony Milak arrives to join the duo, and they seek a little more privacy. Once the three have a couch to share, the trio are quickly engaged in a threesome fuck. Taylor is the first to get his pucker stuffed, then Mitch opens up his snug little hole for Tony. Finally, Mitch becomes the filling in a boy sandwich, with his cock buried in Taylor's ass and Tony taking him from the rear.