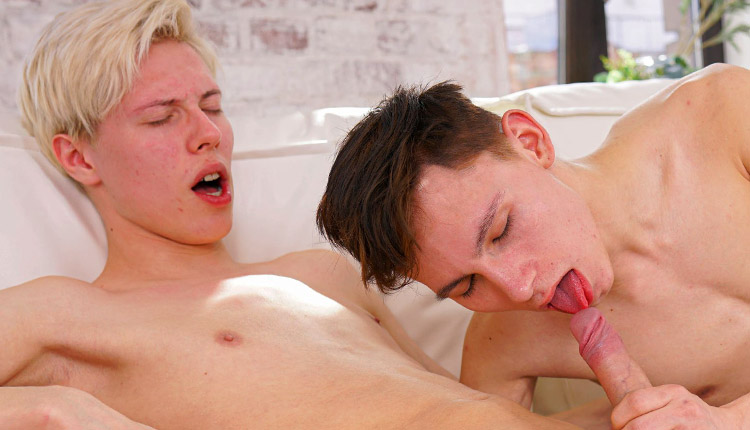 Rimi Morty fucks Angel Abell
Rimi tops Angel in 'Twinks Show Off' from BoyFun.
Blond boy Angel Abell arrives with a bag of underwear to show Rimi Morty. The collection is soon perused, with dicks exposed and rising. Angel gets on his knees to worship Rimi's wet muscle, leading to Rimi craving a taste of penis in return. After a licking of Angel's little hole, Rimi slides inside and fucks Angel on his back before the boy takes an intense ride. A final spooning finds Angel wanking to a cum-gushing climax.