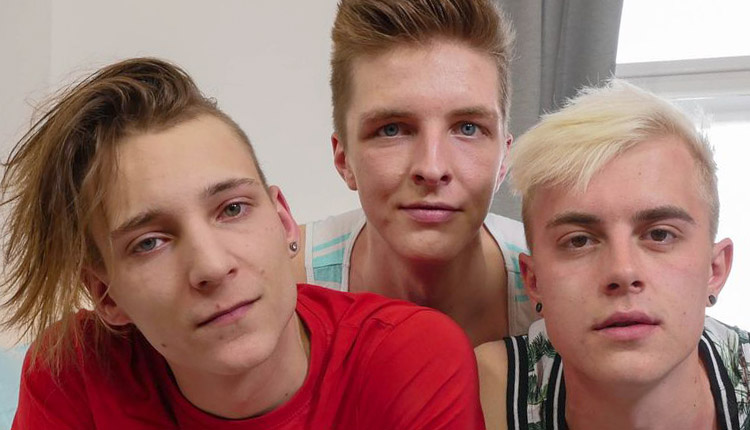 Robin Matze & Tony Milak top Jamie Kelvin
Jamie's topped twice in '3 Cumming Cuesticks' from BoyFun.
Robin Matze tempts Jamie Kelvin into joining him on the bed, then Tony Malik arrives as Robin has his raw cock inside Jamie's ass. Tony feeds the blond bottom his juicy inches, then Jamie takes a ride on the new arrival's meat. Jamie takes each of them on at both ends while the two share his greedy mouth and little pucker, all culminating in an explosive shower of spooge.