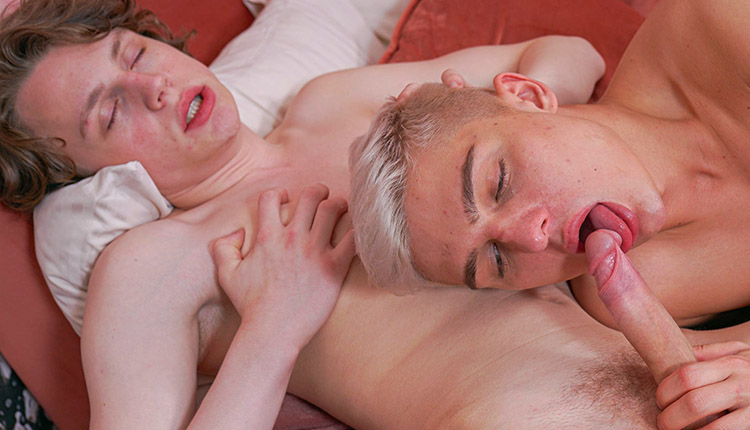 Tom Heart & Alex Blade flip
Tom tops Alex and vice-versa in 'Ice Cream You Cream' from BoyFun.
Tom Heart and Alex Blade enjoy a treat in the historic town, then head to Alex's bedroom. After some smooching, they get their lips around both penises. A lapping of Alex's little hole precedes his lover's bare prong sliding in deep. They flip, with Tom impaling his butt on Alex's dong before Alex gets back where he prefers to be, easing up and down on his buddy's dick until the two start spurting.