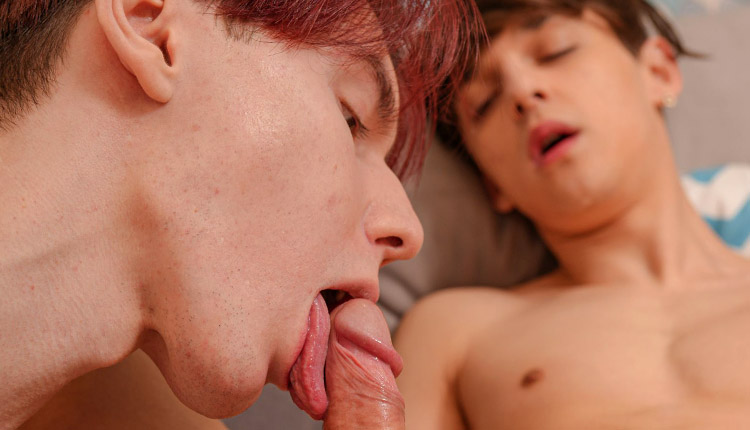 Tony Keit screws Karol Gajda
Tony tops in 'I Wanna Fuck Karol' from BoyFun.
Tony Keit is hard at work in the kitchen, making a snack for Karol Gajda, who appreciates the gesture. Tony soon has Karol's snug ass exposed and under his tongue. Their session continues with Karol enjoying a slurp of his boyfriend's boner before Tony slips his throbbing erection between his pal's cheeks for a rhythmic ramming from behind that progresses to a buggering on his back. After Karol gushes twinky sperm over his body, Tony paints his face with a squirting release.