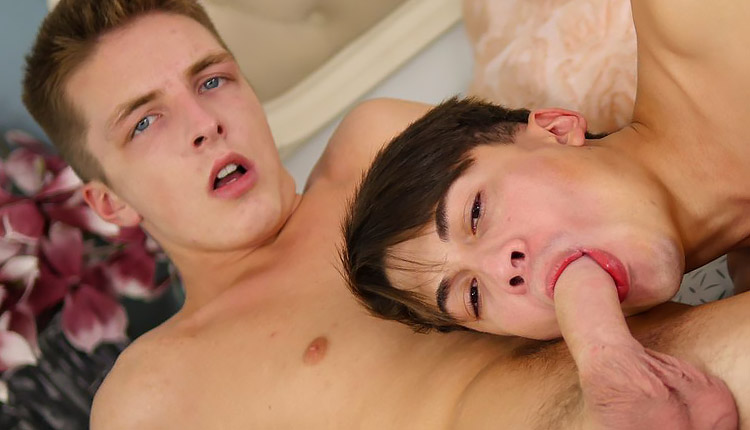 Tony Milak drills Danny Bianchi
Tony tops Danny in 'Sucking in the Scenery' from BoyFun.
Danny Bianchi and Tony Milak are enjoying the summer and letting their desires run away with them, out in the open. Heading back tp a bedroom, the duo slurp their penises until Tony thrusts his inches into Danny's pucker before laying back to let the lad take a ride. The humping Tony delivers with his boyfriend on his back is even deeper, until he pulls out and delivers a juicy mess into Danny's mouth.