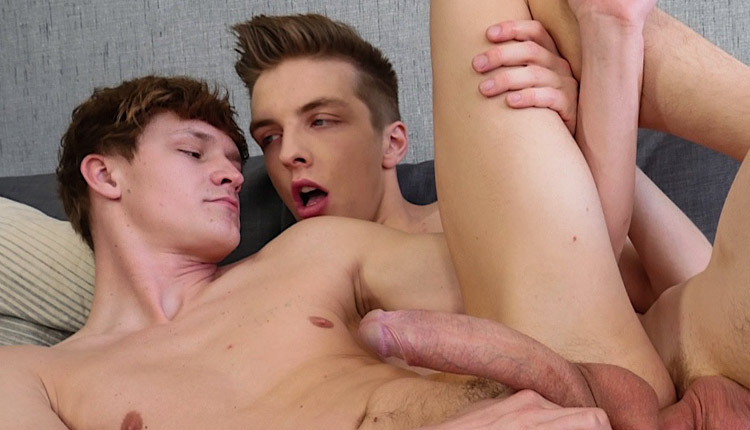 Tony Milak fucks Antony Carter
Tony tops Antony in 'Busted Horny Boy' from BoyFun.
Slim Tony Milak catches Antony Carter watching porn and they're soon making out, their clothes coming off. With Tony's wet mouth sucking his dong, Antony's willing to offer the same in return. Tony'ss tongue takes another turn, this time in his ass before sliding his naked shaft inside. They thrust and grind on the couch, Antony's rump savoring every pump of that bareback shaft inside him while his own cock bounces with delight.