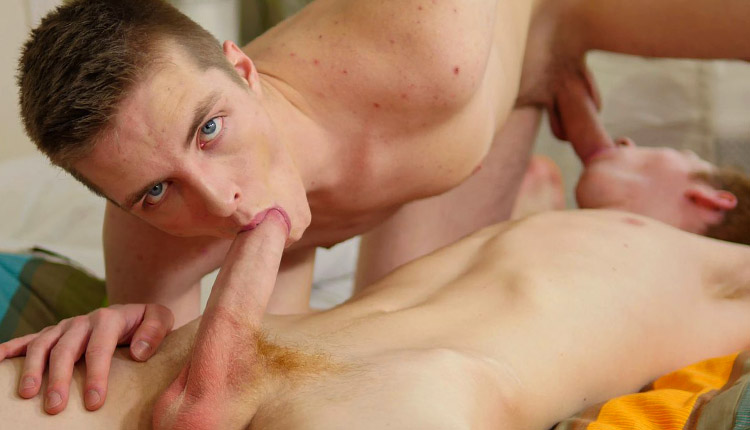 Tony Milak humps Harry Davis
Tony Tops Harry in 'Off the Cuff' from BoyFun.
Tony Milak is his fluffy handcuffs when Harry Davis arrives, wearing nothing but black shorts. With a swift move Tony has his boy on his back, his hands cuffed and Tony's cock between Harry's lips. Harry's dick is freed from his shorts and Tony returns the favor. Harry presents his ass and Tony fucks the lad from behind. Harry then impales his prized pucker on the generous nob of his kinky friend for the cum-pumping finale.