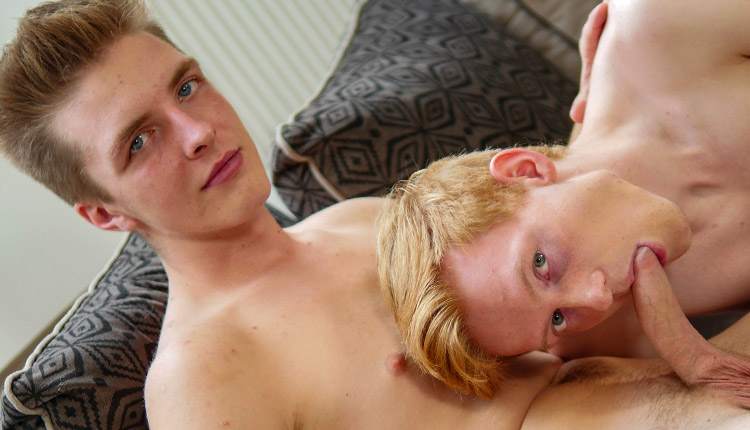 Tony Milak screws Tom Malone
Tony tops Tom in 'Fuck My Ginger Ass' from BoyFun.
Tom Malone already had a great night with Tony Milak's roommate, but Tony and his friend share everything so Tony is soon leading their guest to the couch. Tom starts sucking his pal's meat and getting his own slurped in return. With both boners wet and solid, Tony bends his new pal over and eases his erection between those pale cheeks, filling Tom with his bareback rod and humping the boy with skill.