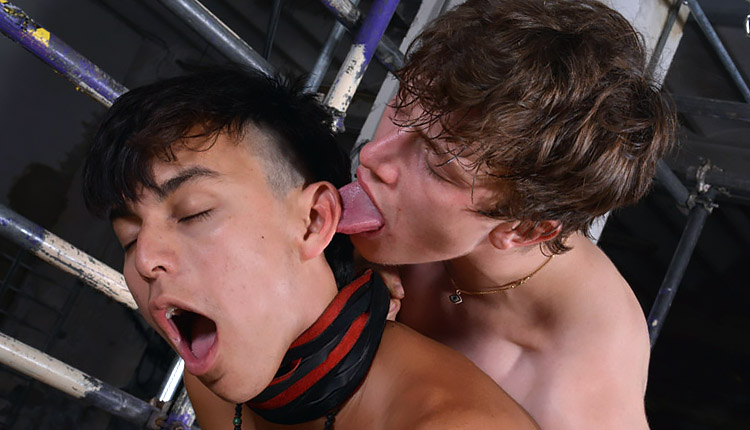 Alex Faux fucks Maxxie Rivers
Maxxie gets abused in 'Little Twink Alex Takes Control' from BoyNapped.
Maxxie Rivers starts on the bench, his arse exposed while Alex Faux makes use of him: playing with his cock, and toying with the boy's tight little hole. In part 2, Alex feeds the twink his juicy dick. In part 3, Alex takes the boy to the dirty mattress on the floor, securing his wrists to his ankles and fucking his captive deep and hard. Finally, he moves to the toys, stuffing Maxxie with them until the boy's cock is pumping cum.
BoyNapped model page: Maxxie Rivers
BoyNapped model page: Alex Faux